Want to know the best Yoni oil that every lady should have? These are tested and approved Yoni oils that you need to know about!
Finding the best yoni oils has been a real adventure, right? I've searched and sacrificed my beautiful yoni, so you ladies wouldn't have to do all the work in the hunting and stressing department. These oils are guaranteed natural, safe, & chemical-free.

This Post is all about the Best Yoni Oils & where can can be found
1. WetCookiez Pink Sugar Scented Yoni Oil
Wet cookies pink sugar  scented yoni oil features a lively blend of sweet vanilla, caramel, bergamot, orange, and raspberry, with lite notes of Lilies.  Pink Sugar Yoni Oil is created with Avocado oil, Grape seed oil, Almond Oil, and lite fragrance oils.
Pink sugar Will have you obsessed with the feelings of feeling clean throughout the day and smelling amazing. If  Yoni oil is is definitely a mood Booster their is nothing better then walking around like a Fuck*ng Goddess with Nookie that smells Better then a cookie all while evening out your skin tone & keeping your Yoni Fresh & moisturized 
WetCookies also comes in the scent : Sexy Jolly rancher, Strawberry Pound cake, Fruity loops, warm vanilla. They will also customize your yoni oil for you all you have to do is shoot them a email and they got you!   <3
If you are interested in trying this Yoni oil for yourself,
2. Skin Kulture -Yoni Oil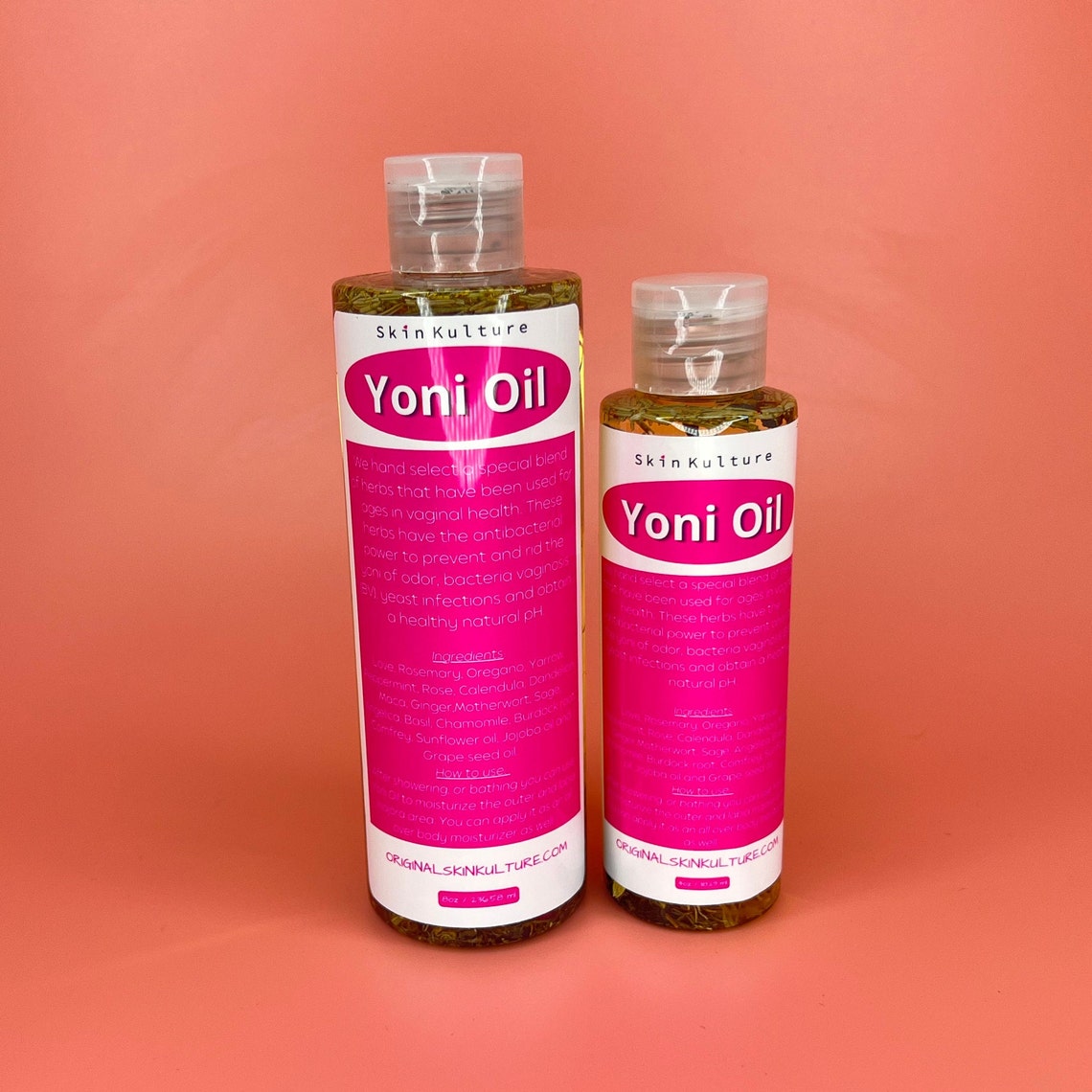 Another great oil I have in my arsenal!  Natural ingredient & Infused <3
3. Fruity Coochie by ComeBackCosmetix
Not sure about using a Yoni Oil? need some information? well, I got you! Here is where you can find all you need to know about yoni oil benefits, pros and cons, and how to apply yoni oil. Just Click the Tea below <3